Canna Strain Reviews
3 Sweet Cannabis Strain Reviews
Best part of doing canna strain reviews? I get to try the cannabis in order to review it. Yay! Me!
I enjoy sharing my personal experience by posting reviews on other sites like AllBud.com hoping to help others. 
Here are three of my reviews that appear on Leafly.com of Strawberry Snow Cone, Tangerine Cookies and Orange Crush.
I've picked these three canna strain reviews to go together because they all taste and smell super sweet.
My personal experience with all three has been uplifting and enjoyable.
Please remember our interactions with and reactions to different cannabis strains is unique to each of us. Always start out small until you are familiar with how it affects you.
Strawberry Snow Cone Canna Strain Review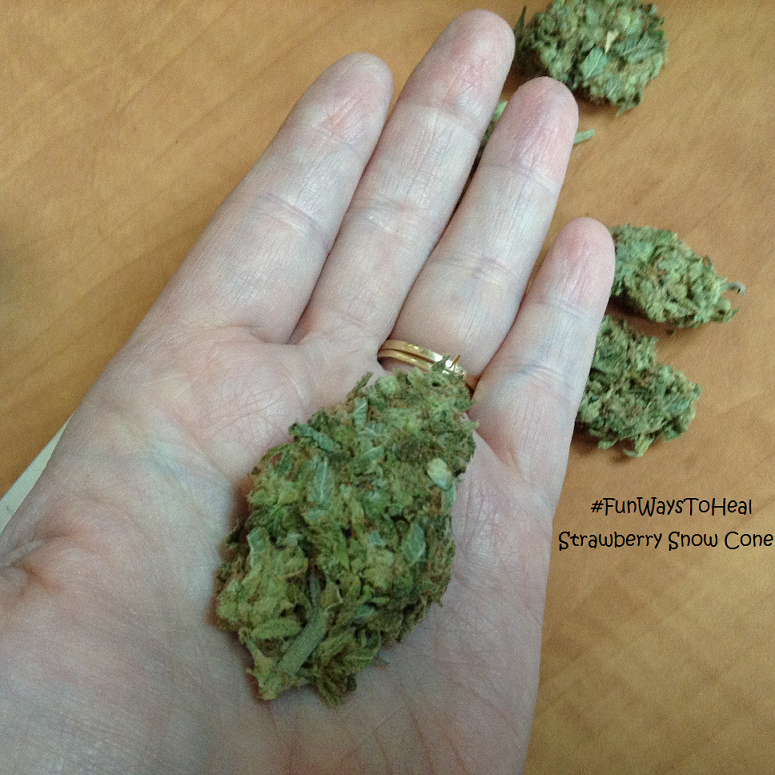 Strawberry Snow Cone so totally does taste and smell like strawberries with a little bit of sour thrown in!
Just one itsy bong toke and I'm feeling it already. This is a really really nice daytime strain. I'm feeling happy and energetic.
Suddenly I have no worries at all. And, this is just one toke. If you're new to cannabis, proceed with caution because this is a pretty potent strain. No negative effects so far.
Really glad I got the chance to try this one. Yummy! Sativa dominant hybrid cross of Sour Diesel and Strawberry Cough. 
Tangerine Cookies Canna Strain Review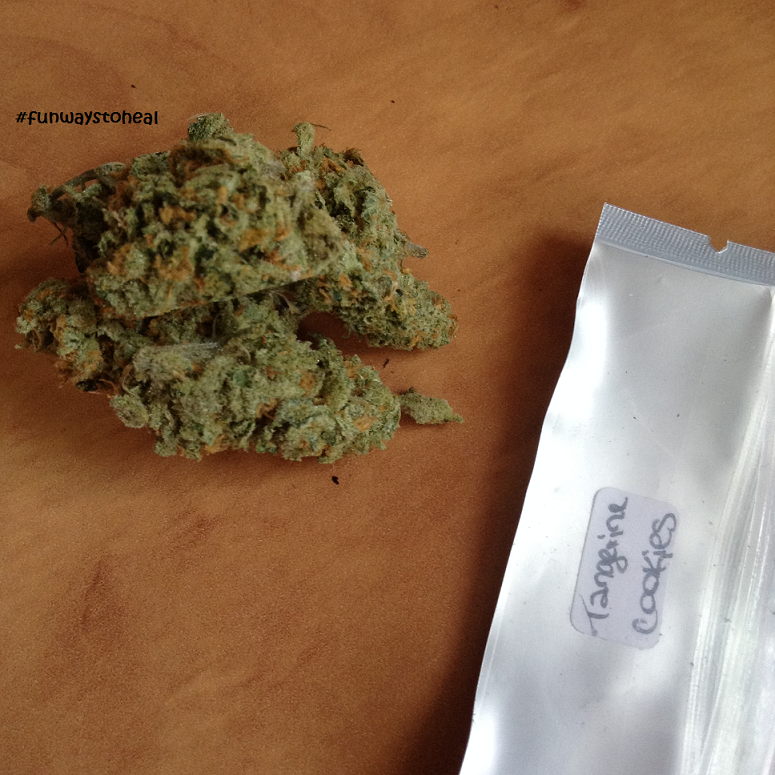 What can I say about the Tangerine Cookies strain? It sure smells good and it tastes even better than it smells. I love citrusy flavoured strains. This just might be the best tasting cannabis I've ever had.
Smoked a small nug in a glass pipe for this review. Didn't feel the effects right away. After about fifteen minutes I realized that my mind was clear.
I'd started the day with fibrofog and poof it was gone. It's a mild pleasant buzz that I'm feeling. It's most definitely potent, so for first timers I'd start small.
A great morning or afternoon strain to help you tackle your day. 
Orange Crush Canna Strain Review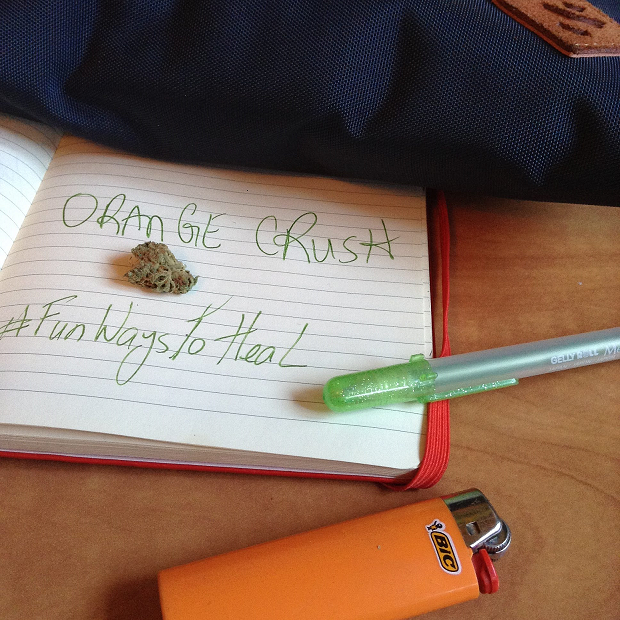 Tried my first Orange Crush today. It tasted sweet, which I liked, but it didn't have the citrusy orange taste that I expected. It wasn't a great looking batch of nuggets but the price was right. 
The smoke was mild in my mouth and it made my tongue tingle. Kind of the way it does when you eat citrus fruit. I enjoyed the light sweet scent it left in the air. I've been struggling with a lack of energy and fibro fog so I thought I'd give Orange Crush (Orange Cali X Blueberry) a go first thing in the morning. 
Whenever I'm trying a cannabis strain for the first time, I always start off with a little because I have no idea how it's going to affect me. Turns out, a little nug in a bong was just right for starting my day.
It took a few minutes but before I knew it my energy had picked up slightly and my mood sky rocketed. I was feeling uplifted, brainy and happy. And, I realized that I was totally stress free. I didn't experience any bad side effects, not even dry mouth. I'm surprised at how long the effects lasted from such a small amount. Can't wait to try a better batch of Orange Crush, pretty sure it'll be a 5.
Follow my Canna Strain Reviews on
Leafly.com
---
Here's the plan so far...
I'm escaping Fibromyalgia pharmaceutical hell and setting out on a journey of finding fun ways to heal.

The escape is being planned and the map is being plotted at this very moment. Don't get left behind! Subscribe to stay up to date on the happenings at Fun Ways to Heal.