Orange Essential Oil Benefits
The many uses of Orange Essential Oils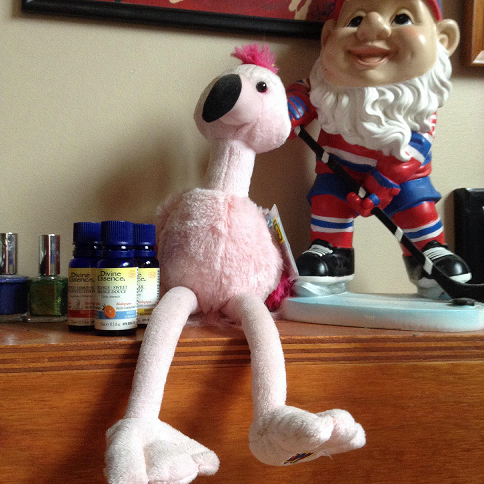 Goodness where to start?
There are so many orange essential oil benefits.
I'd have to say that for me personally it's all about the sweet sweet smell of oranges.
Mmm nothing quite like the instant blast of refreshment. My mood sky rockets (in a good way) every single time that I so much as open my bottle. It's like instant happy dance time.
It's pretty much a tie with lemon as far as bottles of instant happiness go.
Want your house to smell sparkly clean? Put some orange into your diffuser and WHAM, it's like you just finished scrubbing things down or better yet, make a cleaning solution with it.
Feeling a little down? Open up the bottle take a sniff and voila...a smile will appear on your face.
I kid you not. Seriously, try it the next time that you've got some crankiness going on at home.
Depending on the brand put 5 to 10 drops into your aromatherapy diffuser. Then sit back and watch as a calm happy mood develops.  
Another thing I love about orange essential oil is that it not only brightens my mood, it's calming at the same time. 
Plus, did you know that orange essential oil is known to have mild aphrodisiac properties?
Uplifting & refreshing orange essential oil recipe
Aromatherapy Diffuser Recipe...
Test it out by adding the following to your diffuser. If you like it, then create a bottle of your own for ease of use.
5 drops orange oil
4 drops lemon oil
4 drops eucalyptus oil
I start and end each day with a dab of sweet orange on my pulse points and temples. While there's still a bit of oil left on my fingers I run my hands through my hair. It really makes my scalp tingle...and my hair smells great.
It's important to read the label of whichever brand you use. Pure essential oils usually need to be added to a carrier oil before applying to your skin. 
I choose my carrier oil depending on what I'm going to be using it for. For example some skin conditions respond well to coconut oil. 
Which, is ok because you get more bang for your buck and your oil lasts longer. 

More Orange Essential Oil Benefits:
alleviates anger, anxiety & depression
relaxes muscle spasms
helps disinfect cuts
helps relieve painful acne
boosts immunity
great addition to homemade cleaning products
great essence for candle making
It's also said to offer relief from inflammation.
Some orange essential oil benefits according to www.organicfacts.net:
"The health benefits of orange essential oil can be attributed to its properties as an anti-inflammatory, antidepressant, antispasmodic, antiseptic, aphrodisiac, carminative, diuretic, tonic, sedative and a cholagogic substance.
Apparently, we're not supposed to say that you can cook with essential oils. You know, because somehow the oil from oranges or other edible foods somehow isn't safe to be consumed. But, I myself like to include a drop or two of citrusy orange essential oil in some recipes.
In fact I recently used three drops of a blend in a soup that added just the right amount of flavour and a bunch of nutritional goodness.
When it comes to essential oils, less is usually best. Don't add too much because the flavour is very strong. 
Go back to top of the Orange Essential Oil Benefits page.
Other Healing With Essential Oils Pages:
---
Here's the plan so far...
I'm escaping Fibromyalgia pharmaceutical hell and setting out on a journey of finding fun ways to heal.

The escape is being planned and the map is being plotted at this very moment. Don't get left behind! Subscribe to stay up to date on the happenings at Fun Ways to Heal.