Sweet Potato Recipe Page
Before we get to the first sweet potato recipe, I have a question for you. Where was the first one ever grown? 
Well, apparently that depends on who you ask. 
Sweet potatoes are believed to have originated in India, moving then into Burma and Thailand. These yummy taters are very popular throughout Southeast Asia even today.
On the other hand, some believe that sweet potatoes were first grown in North and South America and then brought into Europe.
Either way, many seem to agree that they were quite likely one of the world's fist cultivated crops. 
Sweet Potato Nutrition Info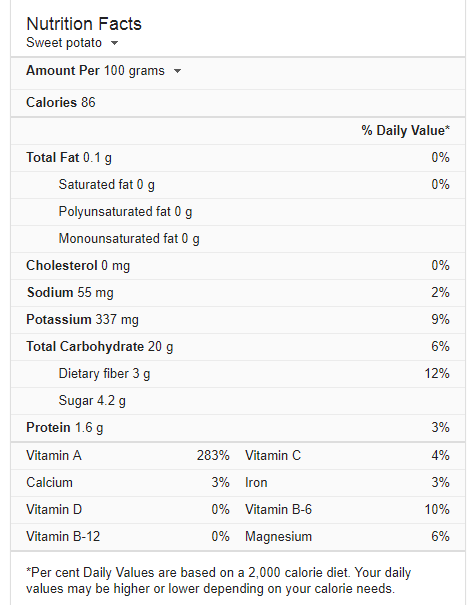 Anthony William (the Medical Medium) raves about the nutritional value of sweet potatoes and why they are a must in your diet.
"Sweet Potatoes are an incredibly nutritious food that are packed with antioxidants like beta carotene, vitamins C, E & D, and minerals such as manganese and iron." He refers to the sweet potato as an "excellent anti-stress food" and talks about them in his latest book Thyroid Healing. 
Take a look at the Vitamin A, weighing in at a whopping 283% of your estimated daily requirements!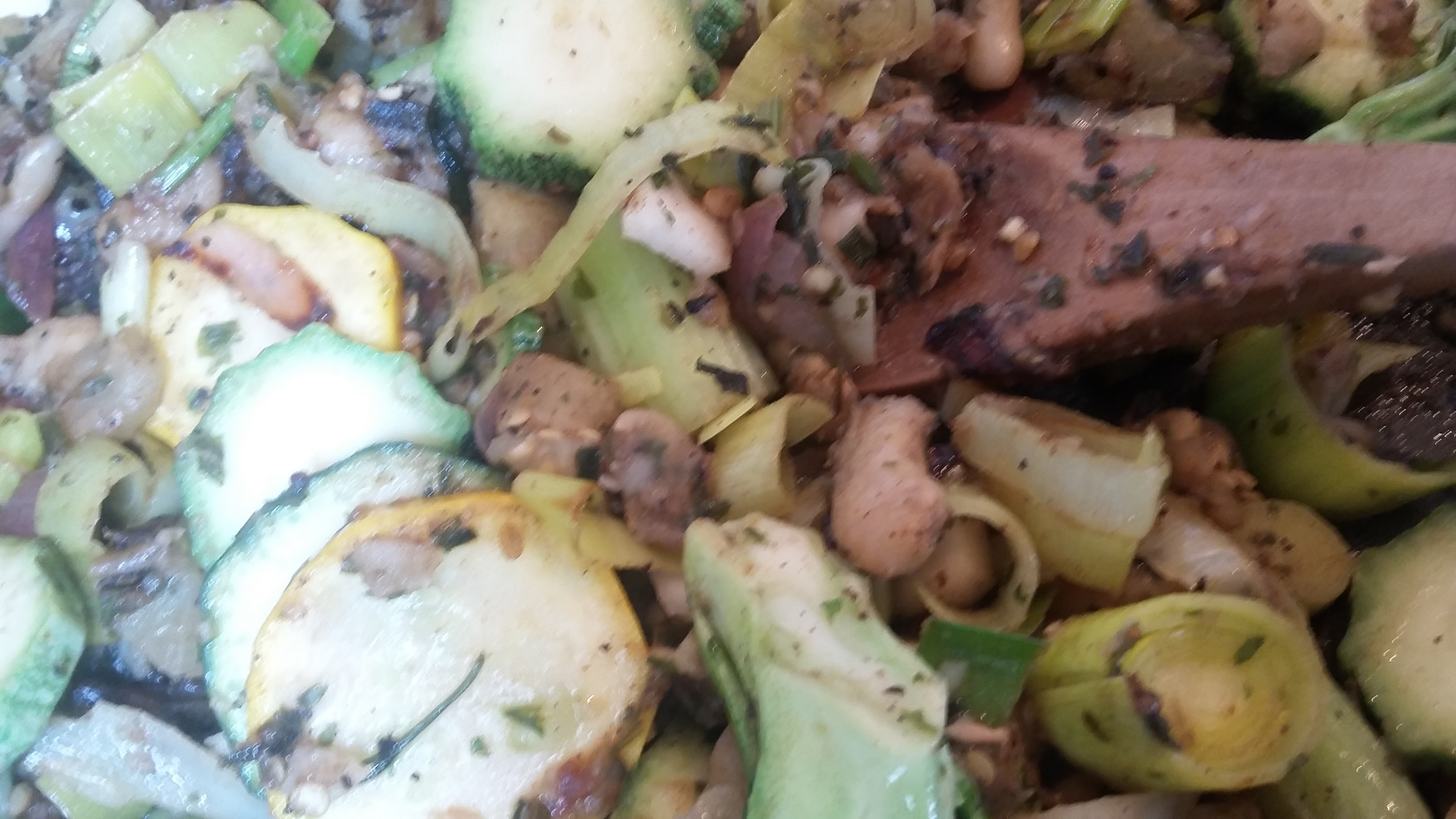 I personally love including sweet potatoes in my stir fry veggies and in soups. Also as a side dish like whipped (see recipe), mashed or baked in with other root vegetables and a whole bunch of spices and herbs. 
Sweet Potato Recipe for Biscuits

1 cup sifted flour
3/4 teaspoon salt
1/4 teaspoon nutmeg
2 teaspoons baking powder
1/3 cup shortening
1 cup mashed sweet potatoes
1/3 cup light cream
Sift together the flour, salt, nutmeg and baking powder. Cut in the shortening then work in the sweet potatoes and cream. 
On a lightly floured surface, knead the dough for about 5 minutes. Roll out dough and cut with a floured cutter. Transfer to a greased baking sheet. 
For soft buscuits, place close together on the pan or for crisper ones leave space between each. Bake in a preheated oven at 450 F for 12 minutes or until browned. 
Makes about 24 biscuits.
Sweet Potatoes & Cranberry Casserole
1 1/2 cups whole cranberry sauce
3 tablespoons dry sherry
1/2 cup water
1/4 cup brown sugar
1/4 teaspoon nutmeg
2 tablespoons butter
6 sweet potatoes, cooked peeled and sliced
Combine the cranberry sauce, sherry, water, brown sugar and nutmeg in a saucepan. 
Bring to a boil and cook over low heat for 5 minutes. Stir in the butter until melted. Remove from heat.
Arrange the sweet potatoes in a casserole and pour the sauce over them. Bake at 350 F for 25 minutes.
Serves 6 to 8.
Sweet Potato Pineapple Pudding
3 cups mashed sweet potatoes
2 tablespoons butter
1/3 cup honey
½ cup heavy cream
½ teaspoon salt
½ teaspoon powdered ginger
2 egg yolks beaten
½ cup drained, crushed, canned pineapple
2 egg whites beaten stiff

Beat together the potatoes, butter, honey, cream, salt, and ginger. Beat in the egg yolks, then stir in the pineapple.
Fold in the egg whites. Turn into a buttered baking dish.
Bake in a preheated 325° oven 1 hour, or until browned and set. Serve warm, with whipped cream, if desired. Serves 4-6.
Sweet Potato Whip
2 lbs sweet potatoes
½ cup hot light cream
3 tablespoons butter
½ teaspoon salt
¼ teaspoon ginger
1/8 teaspoon nutmeg
3 tablespoons ground nuts
Cook the sweet potatoes until tender; peel and mash. Beat in the cream, butter, salt, ginger and nutmeg until very fluffy. Turn into a buttered 1½-quart casserole; sprinkle with the nuts. Bake in a 400° oven 20 minutes, or until browned. Serves 6-8.
---
Here's the plan so far...
I'm escaping Fibromyalgia pharmaceutical hell and setting out on a journey of finding fun ways to heal.

The escape is being planned and the map is being plotted at this very moment. Don't get left behind! Subscribe to stay up to date on the happenings at Fun Ways to Heal.