Next I've decided to learn about the turmeric spice. I chose it because it's said to have many different healing properties.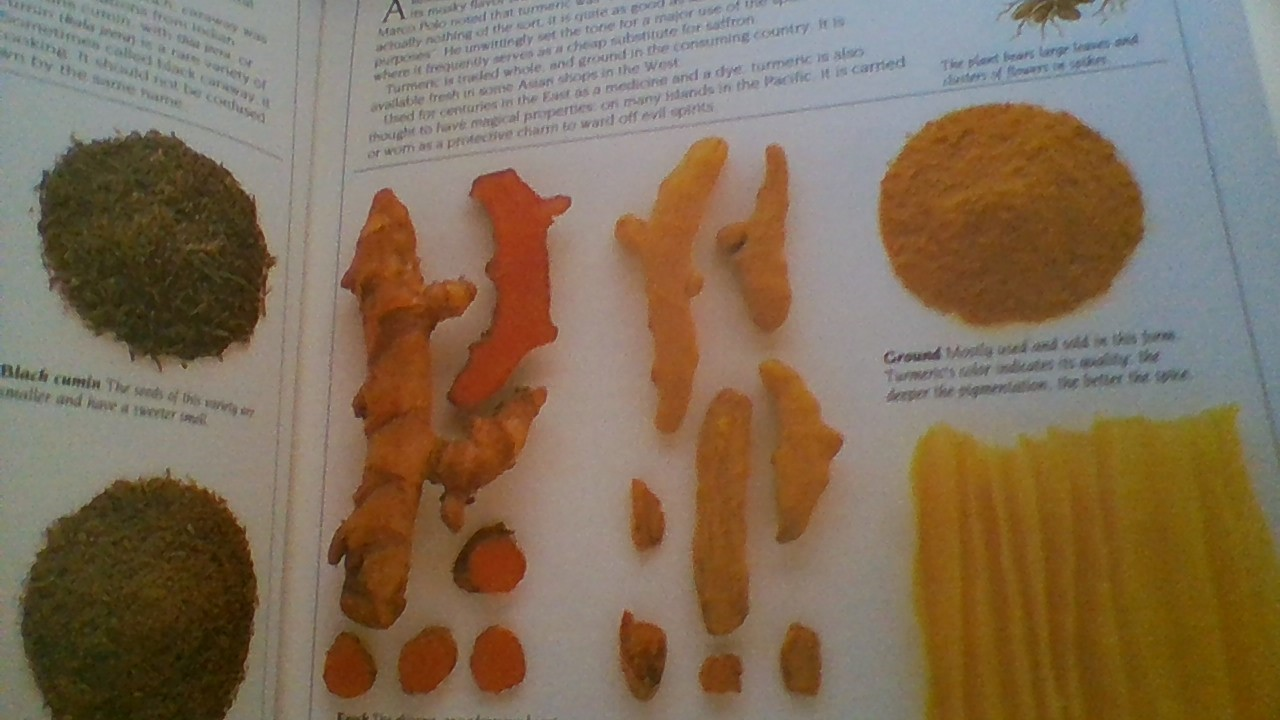 The Complete Book of Spices by Jill Norman turmeric spice page 35
I started off by checking out the info in my handy dandy practical guide to spices & armoatic seeds by Jill Norman. Then I found a great article Top 15 Powerful Turmeric Essential Oil Uses And Benefits.
Both confirmed what I'd hoped. Turmeric sounds like a great spice for relief from multiple ailments that thrive within this household and it's available in essential oil form! 
I'm going to get me some essential oil next trip to Downtown Duncan! Time to kick my topicals and healthy cooking up a notch.
Turmeric essential oil is said to also help with an incredible list of illnesses and problems. 
Here's the plan so far...
I'm escaping Fibromyalgia pharmaceutical hell and setting out on a journey of finding fun ways to heal.

The escape is being planned and the map is being plotted at this very moment. Don't get left behind! Subscribe to stay up to date on the happenings at Fun Ways to Heal.