Cannabis Strain Reviews; Super Lemon Haze
Super Lemon Haze Strain Review; My 420 Bucket List Progress
Super Lemon Haze Cannabis Strain Review
Feeling very drained. After two amazing days I was kind of down for the count for a day and almost useless for a second. Today is day three time to push; gently. 

So, I figured...why not kill 2 birds with one stone? Dumb saying, but for some reason it sticks.
Do a Cannabis Strain Review! 
I will do a review and see if I can kick start my energy a bit. Been so busy testing indica dominants, that I haven't had any haze strains in awhile. Throw a little run of anxiety in the mix and I thought it best to avoid them. 
Gave me oomph - took some pics, made some videos, and started to type this strain review of Lemon Haze.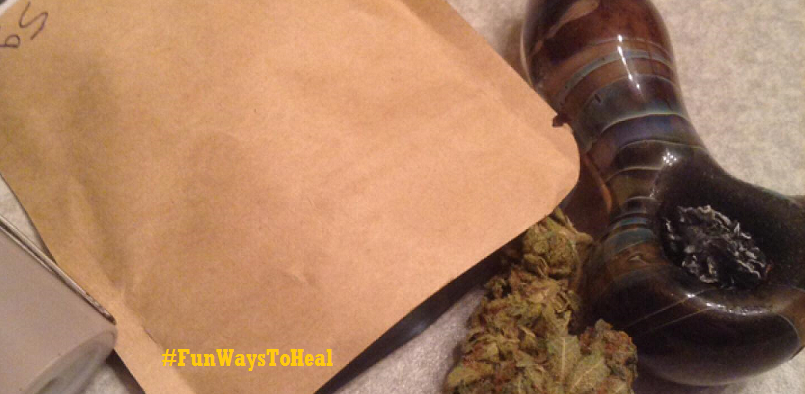 Do a bit of cleaning up. Which, reminds me of one reason why I prefer edibles. Here I am locked into a tiny room, with a fan, candle and essential oil sprays waiting for the aroma to dissipate. Of course, it'd be fine if I was drinking a glass of wine at my kitchen table. But, smoking cannabis at my stove fan? Not socially acceptable. YET 

Def got energy from the lemon haze. Still writing the strain review and tidying up a bit. No sign, of anxiety! Yay me. 
I have found that some Sativa dominant cannabis strains, rather than help me with stress can increase my anxiety. That being said, they also seem to give me the most energy, which is a plus. 

I've learned that if I take too much I become anxious. That, if I take just the right amount I usually gain a little clarity. Also some energy, which means I can put that rare gift of clear thought to some good use. 

Like, for example typing up this lemon haze review which, I'm about to get back to.
Feeling pretty clear headed. Am I? We will see when I read the finished review. The words sure are flowing onto the screen. But, will they make sense? 

So, in summary besides the fact that I'm cracking myself up right now, I found this lemon haze cannabis strain to...

Gave me energy
Helped me think clearly
Made me Smile
Break out into a mild case of the giggles

I enjoyed the flavour of this lemon haze. Bit of a sweetness going on, with a mingling of mild flavours. It doesn't taste harsh or strong. The aroma was pleasant with a hint of citrus. Though, I find it's a tad difficult to pinpoint exact scents while I'm the one smoking it.

In ending off my first Wednesday Weed Strain Review, just gotta say WOW! Loving the energy that's going on. I have managed to...

Tidy up a little
Type up this review in real time
Have a mild case of the giggles
Did I mention smile? A lot ...
Take care! Happy canna cooking and trying out new #funwaystoheal.

PS I will be posting this exactly how it was typed. It is a real time cannabis strain review. Which, I myself will be reading later on. Hope it sounds as good when I read it, as I believed it did while I free wrote it

PPS Screenshot 12:30 been busy since the PS. About to sit down and post Wednesday Weed Strain Review Lemon Haze on www.FunWaysToHeal.com as is. 
Take care!
Please share your cannabis, marijuana, weed (whatever you prefer to call it) stories with fellow chronic illness warriors. I would love to publish them here on Fun Ways to Heal.
---
Here's the plan so far...
I'm escaping Fibromyalgia pharmaceutical hell and setting out on a journey of finding fun ways to heal.

The escape is being planned and the map is being plotted at this very moment. Don't get left behind! Subscribe to stay up to date on the happenings at Fun Ways to Heal.
Follow me on Leafly too.